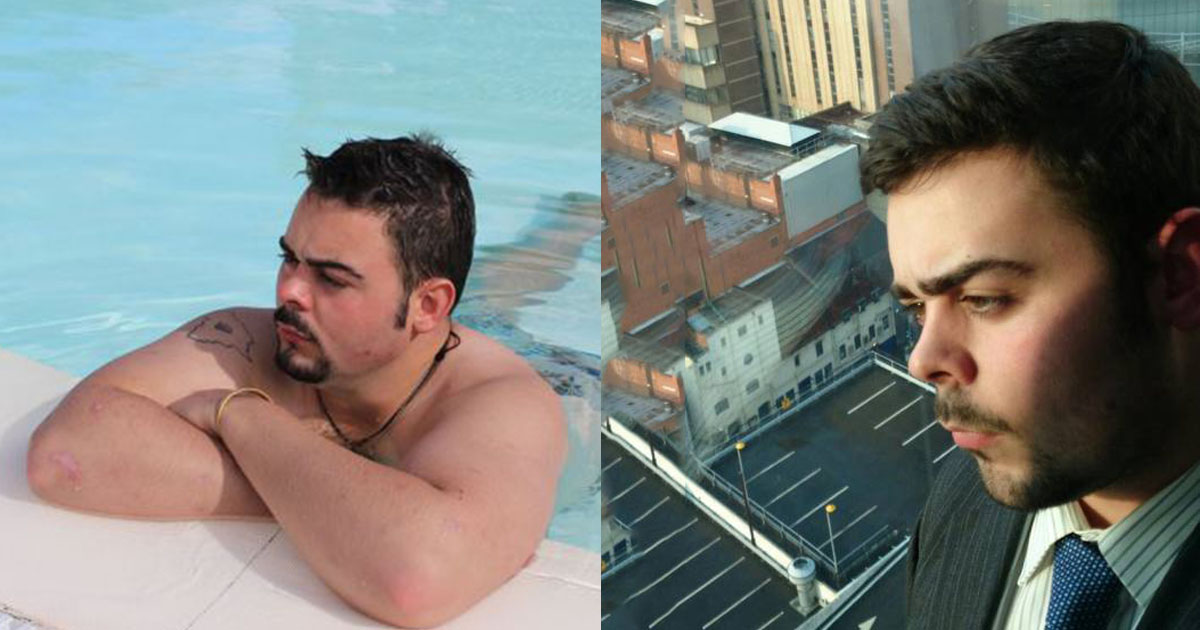 Self-made millionaire teenager charged with £100,000 fraud
He wears Rolexes and takes his family to Barbados
A Ferrari-driving teen who claimed he turned a two grand loan from his dad into £21million is facing fraud charges. 
18-year-old stock broker Sam Cook from Plymouth is accused of six counts of fraud by false representation, adding up to a whopping £110,200.
He's also been charged with driving around without a license, having not passed his test.
In an interview with The Tab last year, Sam claimed he was splashing £20,000 on Rolex watches for his parents.
He also told how he was driving multiple sports cars and rocked expensive jewellery.
Speaking on his success, Sam said: "I can't quite believe it. It hasn't sunk in yet, not really.
"I don't live an extraordinary life. It all started when I was 16 when I was walking around the supermarket with my dad.
"He explained how prices change on Kenco coffee depending on weather, harvest and how competitors like Nescafe are doing."
Within a year, Sam said he'd banked £17 million.
He bought a £170,000 Ferrari F430 Scuderia and a £120,000 pink-studded diamond watch, admitting his ambition to become a billionaire.
The fraud is alleged to have taken place between June 2014 and January of this year, according to the summons.
Sam left school at 16, where he was bullied for needing Learning Support.
He said: "I wasn't massively popular or smart at school. I had the mick taken out of me because I had Learning Support.
"Now there's a filthy amount of jealousy for me from people still at school.
"They don't like me to be successful, so there's a lot of spreading shit about me. I don't really talk to them anymore."
After leaving school, Sam said he travelled in West Africa to set up a gold import business.
He tried in Ghana, Sierra Leone and Liberia but explained "it was a bit scary sometimes and not very successful".
Sam borrowed £2,000 from his dad to get started, and said he was able to transform it into multiple millions in just one year.
With his new-found money, he took his family on holidays to Barbados, Lanzarote and skiing in Les Arcs.
Sam claimed he received job offers from bigger companies eager to snap him up. But suggested he was going solo to avoid dealing with stuck-up Cityboys.
He said: "I want to stay on my own. I've had to deal with a bit of arrogance from financial veterans of 20 years at business meetings.
"They can be rude because I'm way younger than they are but my success speaks for itself: they're not coming close to my kind of money."
When discussing the future, Sam said: "When I hit two billion quid, I'll retire and potter about. Then I'll relax."
He said he was planning to set up his own broker firm in Plymouth, hiring around 30 staff.
Sam added: "I'm in a hit and miss game, so I could wake up and find myself bankrupt. I'm going to set up some businesses on the side."
It is understood detectives carried out inquiries after Sam began giving interviews about his newly acquired wealth, and he was served with a summons last Friday.
Sam is due to appear at Plymouth Magistrates Court on 1st July.