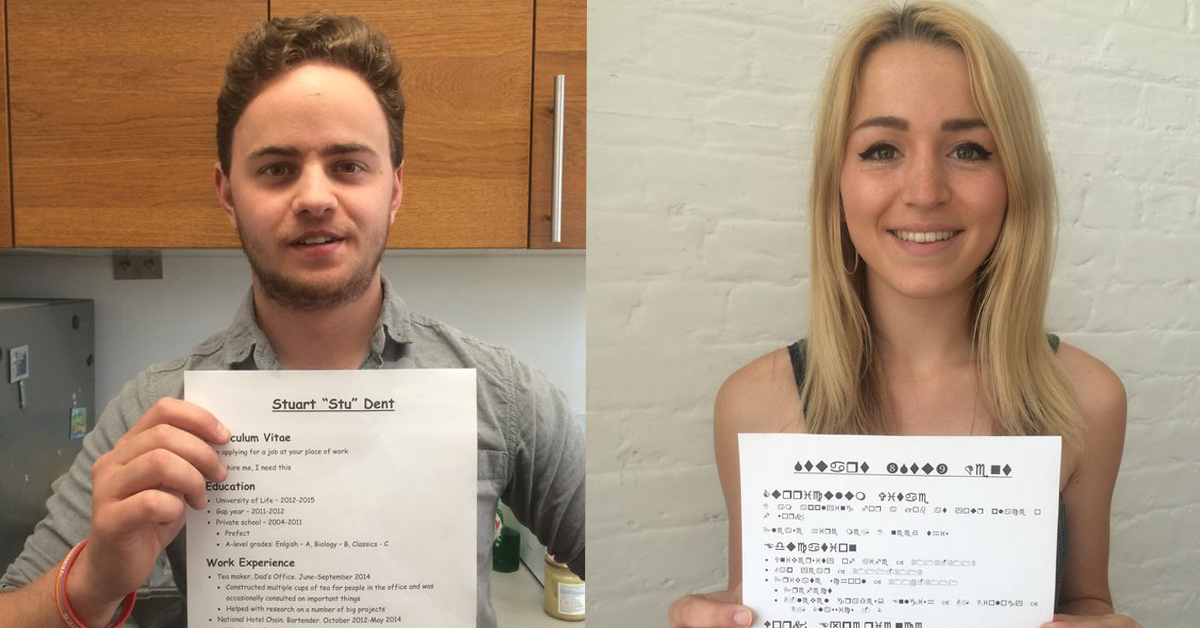 Sending off a CV? Times New Roman font could DESTROY your chances of getting a job
Submitted a CV using the default font? You're probably doomed
When you're writing a CV and recalling the fond memories you had making cups tea in a stuffy city office last summer, the last thing you think about is the font.
But a meddling expert has caused absolute havoc in the world of typography by suggesting Times New Roman, everyone's go-to essay scrawl, is wrecking your chances of getting a grad job.
Raining on every job-hungry student's parade, self-obsessed Brian Hoff, creative director of Brian Hoff Design, said the font was just like "putting on sweatpants" for an interview.
But another petty expert claimed it wasn't the font at fault, but the idiots misusing it – a bit like your little brother finally catching on to house music.
Berlin-based designer Martina Flor said: "It's been a system font for a long time. It's been used and misused a lot."
Confirming some people get a bit too attached to their fonts, University of Reading Typography Prof Paul Luna added: "I have a problem with the fact that we don't need to think what we write as long as we have a magic bullet to sort it all out."
In other riveting font-based news, Helvetica was dubbed "safe, business-y and no-fuss."
Comic Sans lovers, it might be worth skipping this part. Your font was described by the joyless Brian Hoff, who deemed it pointless "unless you are applying to clown college". Only if they do postgrad.
We tried out some font styles on a dreadful CV to see if the typeface actually made them look any better.
Times New Roman
This gives off an "I'm trying to look official but share exactly the same political views as my Tory-loving parents" kind of vibe. Maybe it's time to move on.
Comic Sans
You might have woken up this morning covered in last night's Curaçao blue body paint with a cone on your head, but it's at least time to start taking your career more seriously. Give Comic Sans a miss.
Wingdings
Unless you're applying to some kind of Enigma cracking agency or MI6, Wingdings certainly isn't edgy – leave it out.
Arial
This one hits the mark, striking the sweet spot between businesslike and a bit of actual personality. Keep it simple with Arial or Calibri and you might get a job after all.
If you're still struggling to write a brilliant CV to get the grad job of your dreams, you might want to check our guide.