What is the defining look of our uni?
If you want to stereotype
noad
UCL
What an attention grabbing outfit. It's almost as if it's trying to make up for something. Perhaps the feeling of absolute invisibility felt by students in the identity-less city where they study. A fur coat and bright red neckerchief would ordinarily make heads turn, but in London it's just another failed attempt at feeling human.
King's College London
Slightly classier, slightly wealthier than its London sibling, this outfit attempts to create an identity in the black hole of a city by conforming to the masses rather than opposing them. Black leggings, dip-dyed hair and a self-conscious cigarette make-up the uniform of the generation.
Newcastle
The ripped dungaree skirt and bunchies create a cute and quirky combo which might clash with your initial "Geordie Shore" perception of everyone at Newcastle.
Durham
Short shorts, trainers and rucksack, this look perfectly expresses Durham's combination of sport and academic rigor. The backwards cap suggests that there is more to life than being a well-oiled machine, but no one can quite grasp what that is.
York
There's nothing more practical than a lightweight winter coat and scarf, allowing this York student to keep herself warm whilst still being agile enough to run away from any geese attacks. The white trainers add just an element of daring to the ensemble.
Manchester
The Adidas sweater gives a nod to the raging 80's which were a time of political upheavals, technological advancements and drug related debauchery, so you know she's a fun girl. Paired with comfy jeans and black trainers that have never been run in, this outfit is the perfect transition for library to warehouse rave.
Leeds
The combo of printed jacket and a bindi made of Easy Learning Centre stickers means this outfit couldn't be from anywhere other than Leeds. These wavey garms were clearly chosen with a lot of care, and the final outcome is the exact polished charity shop accident you'd expect.
Kent
Flashing a bit of ankle in some weathered boat shoes, this outfit manages to blend new money with traditional farmer chic. The layered sweater vest, tweed blazer combo is a brilliant touch, smoothly bringing heritage grandad style into the 21st century.
Edinburgh
Epitomizing Edinburgh's edgy twee style, this outfit is student's dream. From the well-cut wool coat to the well-worn briefcase this outfit combines old and new, practical and superfluous, expensive and more expensive than it looks, to create a signature appeal that could only be found at this university. Accessorized with a highly visible camera for whenever you just have to capture the moment.
Nottingham
Dark skinny jeans, fisherman's jumper, beanie. This is the uniform and it will be worn across the Communist-esque campus by all individuals, male and female alike.
Bristol
This look could be from most universities, with its charity shop baggy jumper and DMs for all the hiking to lectures, but the element that distinguishes it as particularly Bristol is undoubtedly the topknot. This one is styled with shaved sides, making it the cutting edge of fashion suitable for such a fashionable area, and the tied up hair prevents anything getting in the eyes when snorting miscellaneous substances.
Warwick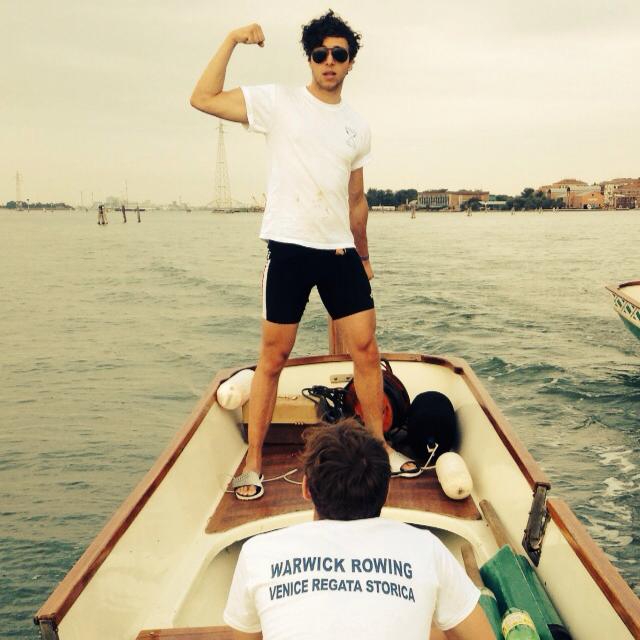 The word "rowing" is featured in the picture. As is water, a boat, and a pair of extremely tight cycling shorts.
Oxford
This all-black outfit allows the wearer to look stylish, mysterious, and just a little bit superior. It has clear artistic potential, expressing itself in an ironic yet understated way. Meta.
Cambridge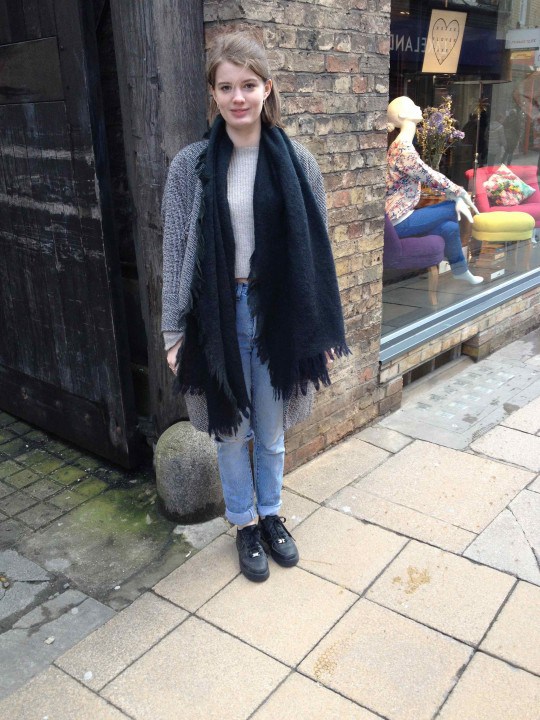 The need for comfy clothes to protect from the academic strains of university life are clear in this outfit, with the oversized knitted jumper and scarf acting as a well-made hug. Muted tones also make it easier to blend into the background when a panic attack strikes in the library.
Reading
Decked in Abercrombie t-shirt and a gilet, this outfit isn't letting the 00's go without a fight. Like Reading's city centre, there hasn't been much new investment for some time, and as a result the cracks are beginning to show.