Everyone's using Popcorn Time to illegally stream TV and film
A new streaming service called Popcorn Time is gaining popularity as a way to watch TV shows and movies on your laptop.
The slick app lets you torrent your favourite programmes for free — which is definitely illegal but incredibly easy to use.
Download Popcorn Time onto your computer and watch all the latest shows in glittering quality without paying a penny.
The interface looks like Spotify and safer than The Pirate Bay, which felt as if you were downloading filthy viruses directly into your hard drive while alerting copyright authorities.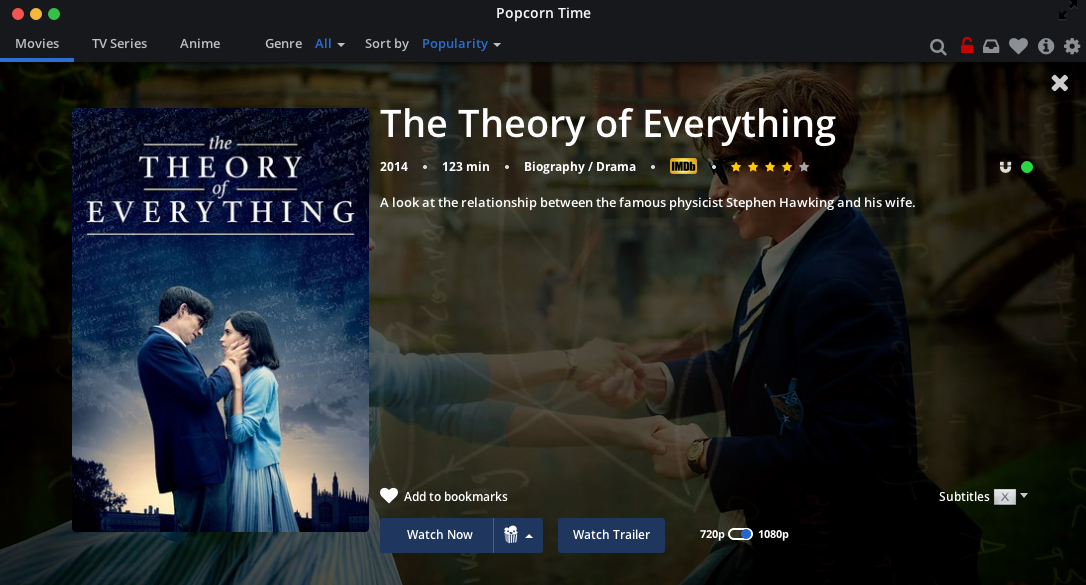 Use it as soon as you can before the FBI take it down forever.