A porn site stole my pictures for a creepy sidebar advert
They said I was a hot single near you
catfish
exposed
Facebook
gross
hot
image
picture
porn
privacys
Sex
weird
Did you ever wonder where porn sites found the pictures of all the hot singles in your local area?
A lonely girl called Chloe is 21 and looking for hot older men in Leighton Buzzard right now.
You have a message from a MILF named Elaine from High Wycombe: she's horny and looking for fun tonight.
And then you see someone looking exactly like English student Grace Marr, one of the many sexy teens in the Birmingham area looking for no-strings attached hook-ups.
The 20-year-old was stunned when her mum's friend phoned her to say that her picture was being used on a porn site to advertise for casual sex.
The Aston student said: "Two months ago I got a phone call from my mum's friend who works at a computer company, and he said he saw my Facebook photos on a weird sidebar advert.
"I was embarrassed at first, and then worried – so was my mum. I don't want someone taking and editing my pictures to use for a porn site.
"It made me feel exposed."
She added: "It's creepy and gross. It only happened in September.
"I didn't know what else was out there then or might still be out there now."
Grace now recommends upgrading your privacy settings and changing your passwords once a month to stay safe.
The English student added: "The whole experience was creepy and gross. There are no lewd pictures of me online, but I hate to think what they edited on the ones they took."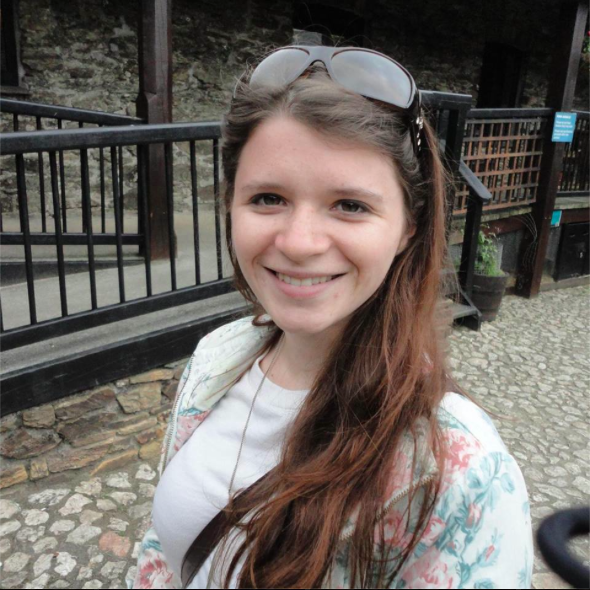 If she were to meet the person that took her photos, Grace thinks she would be lost for words.
She added: "I don't know what I'd say, except that this was a really creepy thing to do. Trawling the internet looking for a teenager's pictures is just bizarre."
This comes just after a Birmingham student's identity was taken by a catfish to lure gay men for sex.
Danny Baggott's images were taken for the Facebook profile of an identity thief with over 1000 friends called Mike Surman.
Has this happened to you? Send us your story to [email protected]