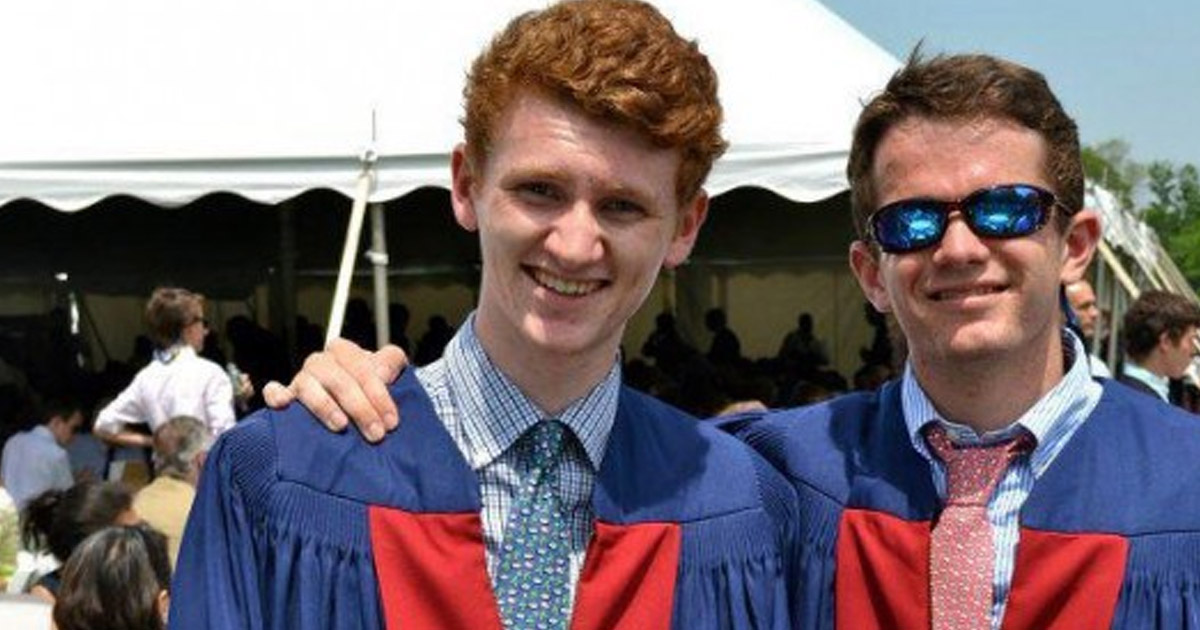 If you're not in the Tatler Little Black Book, you're nothing
These people have better lives than you
There's no money in your bank account, you don't have a 400-year old-title, and your chin is pathetic. 
And now it's down in print that you're nobody worth knowing because you weren't in Tatler's new Little Black Book.
Described as a compilation of "the most eligible, most beddable, most exotically plumaged birds and blokes in town", the Little Black Book is one of Tatler's hottest annual features.
Here's a list of beautiful people born with silver spoon after silver spoon elegantly stuffed up their arses like the pheasants Cooky roasts after a shoot.
We'd like introduce you to the student faces of Tatler – awful shame you're not wealthy or barrel-named enough to be their friends.
Eliza Manners
Studies at Queen Mary's and apparently still shops in Quiz.
They say that she has a such beautiful voice that is known to reduce a full grown man to nothing but a pile of tears.
We hear the sound of a fifty pound note being lit in front of a homeless man is music to her ears.
Louis Spencer, Viscount Althorp
Prince Harry's less classic cousin, Louis Frederick John Spencer – or Viscount Althorp to you – studies at Edinburgh.
Tatler says he used to live in South Africa, and looks good enough to eat.
From the picture it would appear he dresses to the left.
Luke Cooney

Luke studies History at Edinburgh, and Tatler says he spent his childhood summers "riding horses, chasing calves and wearing cowboy hats at his family's ranch in Jackson Hole".
Jackson Hole's is a place you will never be able to afford to summer in.
Luke divides his time between New York, Edinburgh and combing his glorious ginger locks.
Will Heard

Will sang lyrics on the one-hit wonder Sonnentanz by Klangarussell and claims a friendship with fierce-eyebrowed Evening Standard fodder, Cara Delevigne.
Studying at Southampton, apparently he's "fairly quiet, but who cares with a body like that".
Not even Tatler had that much to say about him, although he often wears a snapback.
Atticus Athill

Of higher nobility but lower honour than Atticus Finch, Kent student Atticus Athill loves cycling in Sweden and skiing in Meribel.
His sister is called Storm and his mum is artist Lady Liza Campbell, the son of Earl Cawdor – nothing to do with Macbeth.
Tatler call him blond, brainy, and fun. From the above picture, only one of these seems true.
Vere Harmsworth
Mate, you don't have an Oxford library named after you? Then you're definitely not as pleur as Vere Harmsworth.
Tatler call him a hunk with a heart who reads History at Oxford.
Like Paris Hilton in 2007, he has a soft spot for chihuahuas. Family time comes in the form of playing in his dad's polo team – an opportunity that was never available to you.
Princess Olympia of Greece
Kicking off the girls in royal fashion, Princess Olympia studies History of Art, Photography and Design in London.
She's better than you'll ever be – and she's only 17-years-old.
Her father is an exiled prince of ancient European nobility turned urbane hedgefunder.
Her mamma is a first-generation American heiress and founder of a kid's clothing empire.
Alewya Demmisse
This bombshell studied Maths at KCL and is going on to study Philosophy next September.
Some say that she draws like an angel and dances like Michael Jackson. She's a successful model and is currently running a campaign with Topshop. What have you done?
Tish Weinstock
Tish studied History of Art at Oxford and Tatler says she's a "gothic scene queen who wishes she was a mermaid".
But instead she's making do writing for various companies like The Huffington Post.
Tish, if you're reading this, send in your application to [email protected]