One lucky reader will win £3000 with Amazon Student
Five students have already won enough money to cover a term's tuition fees, and you could be next
THIS COMPETITION HAS NOW CLOSED
What would you do with three grand? Ease your money woes, start paying off your student loan, or spend it all on a trip abroad next summer?
Whatever it is, you might want to start planning. Amazon Student are offering lucky students across the country a chance to win £3,000 on the spot, simply by being a member of their online programme.
Five lucky winners have already won the cash prize and with the competition entering its final week, there's one more prize up for grabs.
What do I need to do?
Click here and sign up for Amazon Student using your university email address. The competition closes at 23:59 GMT on 25th October, and winners will be randomly selected on the 27th.
As well as £3,000, there are over six thousand pounds worth of Amazon gift cards up for grabs.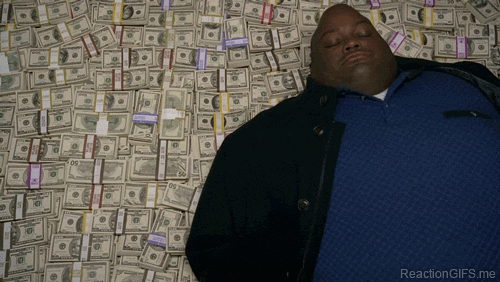 Even if you don't win, Amazon Student gives you six months of unlimited FREE One-Day Delivery on over seven million eligible items. (That's the Christmas shopping sorted then!)
At the end of the six months, you can then convert to a discounted Amazon Prime membership for just £39 per year. This gives you the free delivery, as well as access to over 15,000 movies and TV episodes through Prime Instant Video, and over 500,000 Kindle Books through the Kindle Owners Lending Library.
For more information and links to terms and conditions please visit www.amazon.co.uk/joinstudent.
What would you spend it on?
JOIN AMAZON STUDENT FOR FREE AND HAVE THE CHANCE TO WIN £3,000
While three grand would cover a term of your tuition fees, feel free to spend the money on whatever you like. Previous winner Emma Calkin,an Archaeology student from Newcastle, is planning to use the money to go travelling.
"I have been wanting to travel around Europe with my sister for some time so this will be our way to get there.
"I've never won anything like this before, it's amazing!"
JOIN AMAZON STUDENT FOR FREE AND HAVE THE CHANCE TO WIN £3,000
Another winner, Fei Xu, a PhD student from Reading, has said they'll put the money toward their studies as well as donating a third of it to charity.
"Next year, as part of my course, I am going to Embrapa University in Rio De Janeiro, so this prize money will definitely come in handy."
Fei isn't the only winner feeling generous with their winnings. Thomas David is studying a PhD in Materials Engineering at Oxford, and wants to use some of his three grand to treat his mates.
"This money will be very useful for all of the books I'll need over the next three years. I'll probably use the remainder of the money to take some friends to some festivals next year to make the most out of the summer in-between studying."
JOIN AMAZON STUDENT FOR FREE AND HAVE THE CHANCE TO WIN £3,000
Of course, there's nothing wrong with using some of the money for a more immediate reward. Hannah Blofield is in the third year of her Engineering degree at Bath, and is using some of her money to splash out on a pamper day and a new winter wardrobe, while fellow winner Jess Attoe from Leicester said: "Right now I might just buy lots of chocolate!"