A-row-sing: Warwick naked rowers tease fans in raunchy vid
Phw-oar! Sexy studs bare all in naked calendar teaser raising more than just money…
The hottest team in sport is back and making a bigger splash than ever.
Warwick Rowers have posted a filthy teaser for their 2015 naked charity calendar.
They look rock hard and soaking wet, and after watching you may find yourself in a similar state.
Last year the ripped young men rubbed sun cream on each other and lifted weights in the buff.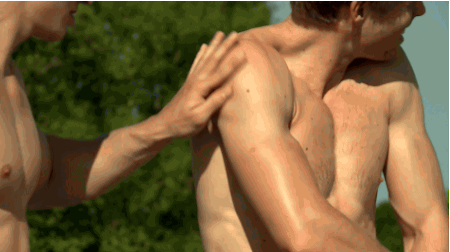 Now the steamy 2015 teaser has the birthday-suited hunks spraying firehoses on their glutes, covering themselves in paint, and dangling their balls on each other's necks.
These famous hot bods have made international headlines with their naked photo shoots, bare-arsed as the day they were born.
Warwick Rowers raise awareness and donations for homophobia charity Sport Allies, which tackles bullying in schools.
They also won The Tab's coveted naked calendar trophy earlier this year.
The team say they aim to attract "a happy, friendly bunch of people who value team spirit, good humour and co-operation as much as success."
Celeb fans of the boys include Stephen Fry, John Barrowman, Helen Mirren, and Crystal Hefner:
I'm getting all my girlfriends a @naked_rowers calendar for Xmas. Charity against homophobia http://t.co/MwCzqZNEEm

— Crystal Hefner (@crystalhefner) October 24, 2013

Read more about the Warwick Rowers and their charity here.