Carina, oh have you seen her? Cambridge student wins Miss England
Fifth year medic set to represent England at Miss World
Student doctor Carina Tyrell has achieved top marks in the beauty stakes and been crowned Miss England.
The 24 year-old brunette – a fifth-year undergraduate at Cambridge – swapped her scrubs for an evening gown to beat 60 rivals to the title on Monday evening.
Carina, who was Miss Cambridgeshire, now enters the Miss World contest in London in December which carries a top prize of $100,000.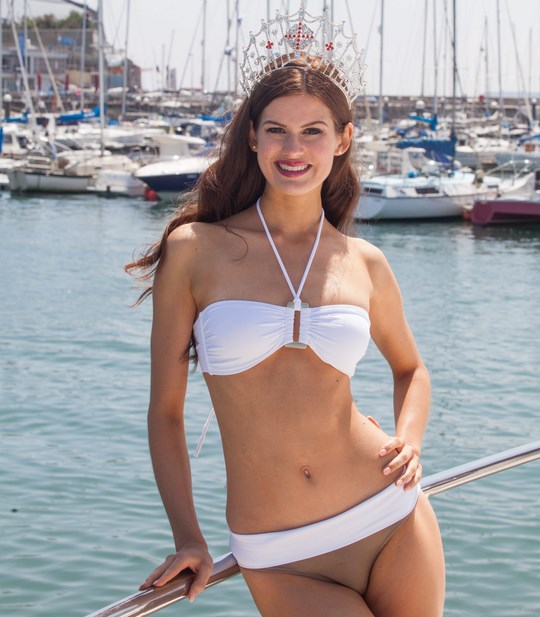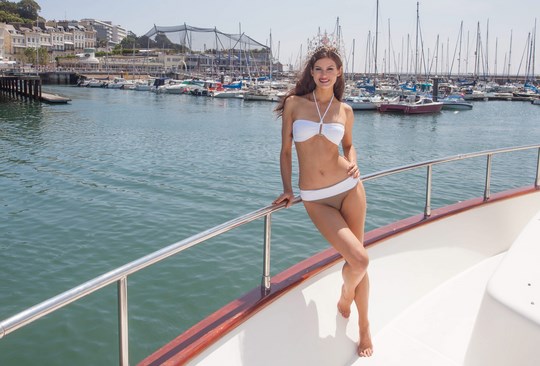 As Miss England she has also won a luxury trip to Mauritius, a whole wardrobe of clothes and accessories, a year's worth of spray tans and teeth whitening.
Carina has already achieved a first in her BA degree in medicine at all-women Murray Edwards College and is now studying for a BSc.
Carina said: "Winning Miss England is a huge honour and a complete change from my normal life where I'm a fifth year medical student at Cambridge.
"I have had such a wonderful time in the competition so far and made some wonderful friends.
"I can't wait to represent the country this December at Miss World, and I would urge any girl out there who thinks beauty pageants are old fashioned to think again.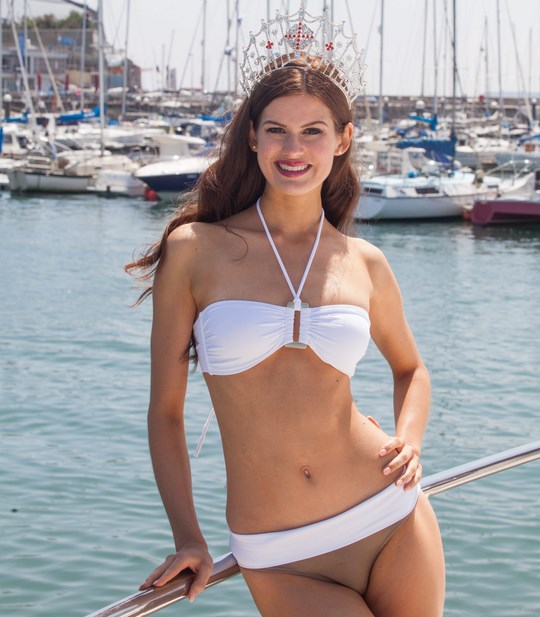 "Winning Miss England will give me a chance to work with the charity 'Beauty With A Purpose' and raise money to help disadvantaged children across the world.
"What could be more important than that?"
Miss England director Angie Beasley said: "Carina is a worthy winner of Miss England 2014.
"She is the perfect ambassador for Miss England in this day and age, she combines all the qualities we represent and I am delighted to see her wearing the crown."
In an interview with The Tab before she was named Miss Cambridgeshire in April, Carina said she believed the competition was about being an all-rounder.
She said: "I believe that the title of 'Miss' not only represents beauty, but also someone who is kind and charitable.
"My desire to help those in need is very strong and this is reflected in my training to become a Doctor.
"Studying medicine at Cambridge University means I am very academic and I would like to be able to bring this with me to the beauty industry.
"If I were fortunate enough to be honoured with the title of "Miss Cambridgeshire", I would look forward to helping those in need in a new way, as well as representing the beauty of Cambridge. "
She added: "As a Student Doctor, you meet new people every day and you are constantly in the public eye. Being comfortable in this setting I believe helps in a beauty contest where you are in a different public's eye!
"We also receive training on communication skills and professionalism – I believe these qualities also help in the modelling world.
"Miss has to be a well-rounded person. She must have both inner and outer beauty.
"The judges assess these by interviewing the contestants as well as seeing their outer beauty.
"Wanting to help others by, for example, raising money for "Beauty with a Purpose", is also an important part of being a Miss.
"I hope that my participation and background will also help to show that it is not all about '"physical attributes'."